Archive for the 'culture' Category
https://www.youtube.com/watch?v=B3fpnZSXWjA worth a listen,
just to start a conversation!  Brendan Oneil talking to Julia Hartley-Brewer.  Refreshingly open honest and above board conversation.
And now for inspiring… One Billion Rising is making Valentine's Day meaningful with these actions to empower women against domestic violence. Ahhooo.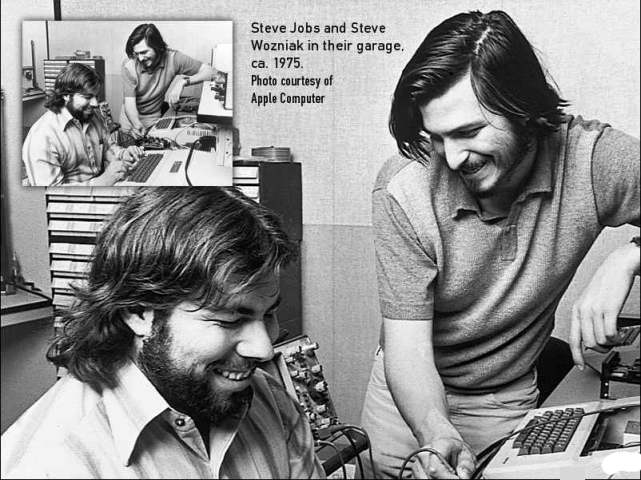 Steve Jobs's range of achievements is impressive: the Apple computer, the NeXT computer, Pixar and then his return to Apple to lead development of the iPod, iPhone and iPad. eg. Tim Berners Lee spoke very highly of NeXT and used it to develop much of his world wide web technology.
Many people love his products (hi pat!) because they enabled them to make use out of computer technology that they could not achieve through the relatively clunky alternatives provided by Bill Gates and others.
I've been thinking about Jobs from the POV of how his talents would have played out, if at all, in another type of society, call it socialist or post-capitalist. It has been an interesting thought experiment for me. Jobs definitely did have a dark side as well as being quite talented in certain respects (and not talented in other respects). I'm interested in the question of creativity in the development of computing and in this case what type of creativity Jobs had and how that played out in our current social system.
Of course it's trite to say that Jobs had a dark side. Everyone has a dark side. The political point is that the focused ruthlessness he directed against some others and institutions was magnified and rewarded by the capitalist system. From my reading (see references below for more detail) Jobs as a capitalist personified was worse than some of the others. Marx's fundamental point about commodities is very relevant here. In pursuing commercial success in perfection in things Jobs treated many people badly.
It's clear that much of what Jobs achieved was achieved by his partners. Wozniak did most of the work in developing the Apple computer. In Wozniak's words (recent interview) it was he who worked in the famous Silicon valley garage while Jobs worked out of his bedroom, making phone calls, doing the marketing.
The same is true for the development of the WIMP interface (Windows, Icons, Menus, Pointers). The fundamental work here was done by teams led by Doug Engelbart and Alan Kay and made available for free for others to use. Jobs could see the potential and developed it commercially.
The truth of the matter is that the fundamental developments in both computing hardware and software were given away by the real pioneers of the computing revolution. Their motivation was that of scratching a personal itch, of immersing themselves in the exciting possibilities of a new technology and what could be achieved with it. The names of those pioneers are less well known than the names of those who converted their spirit of freedom into commercial success.
Jobs said about the Mac development:
"I don't think I've ever worked so hard on something, but working on Macintosh was the neatest experience of my life. Almost everyone who worked on it will say that. None of us wanted to release it at the end. It was as though we knew that once it was out of our hands, it wouldn't be ours anymore. When we finally presented it at the shareholders' meeting, everyone in the auditorium gave it a five-minute ovation. What was incredible to me was that I could see the Mac team in the first few rows. It was as though none of us could believe we'd actually finished it. Everyone started crying." [Playboy, Feb. 1, 1985, source, my emphasis]
The words I have bolded sums up the dilemma of creative people who decide to become highly successful under capitalism. Once the interesting, creative process is completed then you have to do the hard work of promoting and selling your product in a highly competitive market. Clearly Jobs was very good at the latter.
Anyway, here are some interesting quotes and references I have discovered in my search for the real Steve Jobs:
Richard Stallman:
"Steve Jobs, the pioneer of the computer as a jail made cool, designed to sever fools from their freedom, has died"
– source
Eric Raymond: On Steve Jobs's passing
Commerce is powerful, but culture is even more persistent. The lure of high profits from secrecy rent can slow down the long-term trend towards open source and user-controlled computing, but not really stop it. Jobs's success at hypnotizing millions of people into a perverse love for the walled garden is more dangerous to freedom in the long term than Bill Gates's efficient but brutal and unattractive corporatism. People feared and respected Microsoft, but they love and worship Apple – and that is precisely the problem, precisely the reason Jobs may in the end have done more harm than good.
The Eric Raymond article links to a very interesting NYT article titled Against Nostalgia by Mike Daisey but unfortunately it is now hidden behind their firewall.
There were some correct criticisms of Eric Raymond's dismissive attitude to China's sweatshops at reddit.
We only work here? True enough, but it lacks flesh and bone, it lacks sweat and tears.
The lyrics to Tracy Chapman's The Fast Car plays out that sentiment as a real life story with all its problems, hopes and dreams ending in disillusion with the unanswered question: How do we live and die?
It outlines a problem. She belongs to a poor family, a broken family, she has a drunk father and feels some responsibility towards him and so she drops out of school.
The fast car is a romantic symbol for escape and belonging. The studied, descriptive lyrics burst into a life of romantic hope, freedom and the yearning to belong to something worthwhile, in the chorus:
I remember we were driving driving in your car 
The speed so fast I felt like I was drunk 
City lights lay out before us 
And your arm felt nice wrapped 'round my shoulder 
And I had a feeling that I belonged 
And I had a feeling I could be someone, be someone, be someone
The escape happens but before very long hope fades. She feels let down by her partner:
You got a fast car 
And I got a job that pays all our bills 
You stay out drinking late at the bar 
See more of your friends than you do of your kids
She finishes with the haunting question which she began with. We have come the full circle of social reproduction. There is no solution yet. We still have to think about the original question: How do we live and die?
You gotta make a decision 
You leave tonight or live and die this way
Here's another version, this one has all the lyrics:

The Grapes of Wrath (1940) is a movie based on John Steinbeck's Pulitzer Prize-winning, widely-read 1939 novel. I watched it in my youth and was moved by the graphic descriptions of grinding poverty in The Great Depression and the fight by the Joad family underdogs (and their preacher friend, Casy, who stopped preaching because he didn't know what to preach anymore) against the powerful forces of the State.

I watched it again a few days ago (here is the torrent) and it is still an amazing movie. The overall wealth of industrialised countries has improved dramatically since The Great Depression. Rather than abject, grinding poverty and starvation the poor are better off absolutely although not relatively. Nevertheless, the fundamentals haven't changed, the rich get richer and the poor adapt and / or resist according to their organisation and circumstances. How much things have changed and yet how much they remain the same.
Filmsite Movie Review: The Grapes of Wrath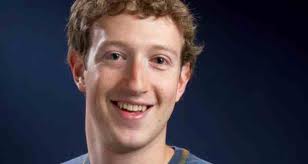 A very smart computer hacker with appalling relationship skills pisses off his girl friend so much that she calls  him a low life and leaves. To take revenge and impress his lost love he somehow – despite his appalling social skills – builds an amazingly successful digital social network worth several billion dollars. In the process he pisses off more of his friends and colleagues who then take him to court to extract their share. He ends up rich and famous but still unfulfilled.
Right-wing conservative columnist, Andrew Bolt, has perplexed some of his followers by putting on his site a youtube clip of Woody Guthrie singing "This Land is your Land". Another right-wing site, Just Grounds Community , has commented on those conservatives who do not have the knowledge of history or the "empathy" to understand why and how Guthrie supported socialism and sympathized with communism during the 1930s. I'm not precisely sure where JGC is coming from but they certainly make sense in their understanding that Woody Guthrie would not have been impressed with the pseudo-left of today – "the two bit hustlers… the present day chancers and fuzzy thinkers who would claim his endorsement".
I sometimes wonder how many people identify with the right – the libertarian right in particular – because what passes for 'the left' is so appallingly unworthy of support.
Xmas reminds us of what life used to be like prior to the modern era. In the old days it was "Xmas" everyday in one way or another, when people's lives were ruled by rituals and festivals, and our relatives had to be endured on a constant basis not just once a year. Social pressure was even greater then than now. There was no space for the individual. What you did and how you thought was totally prescribed.
By Xmas I mean the in-your-face stuff that fills the public space, physical and electronic. What Christians (or quasi Christians) do in the privacy of their own dining room or in church of course is their business. We will call that Christmas.
Oliver Cromwell and the Pilgrim Fathers banned Xmas. We can't do that, but it would be helpful if some Christians were to denounce the whole thing as a pagan travesty, which it is, of course. George Washington had the right spirit when he crossed the Delaware River and launched a surprise attack on Hessian mercenaries while they were singing Stille Nacht (or doing something equally Xmasy) on December 25 1776.
Australians face a federal election in which the consensus among, and bi-partisan approach of, the principal parties is to aim to be small. We're being told that inadequate infrastructure and public transport, along with a 'water shortage' (in the south east of our continent) and crowded shopping centres, are the product of too many people. As our population growth is predominantly fuelled by immigration, this means 'too many immigrants'. It's a familiar cry, usually originating on the overt far Right but for the past couple of decades reinforced by a pseudo-left concern about the carrying capacity of Australia.
It doesn't seem to dawn on the opponents of immigration and population growth that trains might be over-crowded because there aren't enough trains or that infrastructure is under pressure because governments are too incompetent and lacking vision to provide them. As for water, our north is drenching and a body of water the size of western Europe is gradually making its way south. In Victoria, the Mitchell River floods every seven years or so, causing millions of dollars in damage to towns and crops, yet it must not be dammed under any conditions. It is in a national park, after all. Who cares that such a dam would greatly alleviate Melbourne's water crisis.
Not surprisingly, the State and Federal government leaders prefer to blame 'too many people' rather than themselves.
Of course, they are not racist. ALL immigrants are too blame.
The Greens are usually referred to in the mainstream media as a left-wing party that is more compassionate. Yet they too argue for less immigration and, in case readers are not aware, they support the deportation of all asylum seekers who are found not to be genuine refugees, just like the two principal parties.
(I have been wrong on this in the past, arguing for mandatory detention. In reassessing my position, largely through people at this site, I realize now that if you don't think outside the box, you're likely to be imprisoned within it). (An original quote by me – not bad, eh?)
The glorious objective to which Australians are meant to unite behind and aspire to is….. be small. Yep. Small. A vast continent, with vast natural resources, a mere 22 million people. Think small. Be small. The idea of 38 million by 2050 has scared the bejeezus out of the reactionaries.
What this confirms to me is that capitalism, for all the talk about its affirmation of free enterprise and its supposed commitment to development and material progress, is one social system that has way outlived any usefulness.
In a nation with vast resources, we still have homelessness and poverty, including Indigenous people who in remote areas live in appalling conditions. We have pensioners who die in summer from heat exhaustion and in winter from the cold. (I'm all for the Australian Medical Association which, to the horror of the Nature Worshippers, proposed that governments subsidize air-conditioners for pensioners during the summer months).
We brag of one of the highest rates of home ownership in the world, yet one third of the 'home owners' virtually work for the banks to pay off unfair mortages and interest rates – 90,000 are under threat of losing their homes – while another third simply can't even put a depopsit on a house.
Oh for a left-wing party, or candidate, to point out that this only makes sense under capitalism, that the vast natural resources of this continent can feed and clothe many more people than a meagre 38 million. Let's aim for a BIG Australia, one that sees itself firmly as part of inter-connected humanity, building bridges rather than closing borders. Stimulus package anyone? How about a bridge from Indonesia to Australia – a good way to defeat the evil people smugglers. How about some government investment at Broome and then let the people's creativity loose. This just won't happen under capitalism any time soon.
A left-wing party/candidate would at least raise the perspective that says the problem is that private ownership of means of production, and the ways in which production is organised under that system, is the main obstacle to thinking bigger than we ever have before.
You want free enterprise? Support social ownership of social wealth and support the reorganisation of production along democratic lines so that alienation is reduced.
The culture of a society reflects its social system in general terms. Recognition of this fact is an important step toward changing things. It takes conscious effort to see it, and to work at an alternative. Leftists generally are not submersed into the dominant outlook and that is why, for one thing, they are optimistic as individuals. This strikes those who are unable to think outside the box, to escape the weight of the reactionary hegemony, as weird.
Time to think BIG. To move beyond pre-History. To reach for those stars.
We really ain't seen nothin' yet.
Water has been discovered on the Moon. Ho hum. No mention in the mainstream media, as far as I'm aware. No headlines. No general thrill or excitement at the potential in such a discovery.
I just found out about it via spiked on-line in an article by Sean Collins. Sean says this is "one of the most important discoveries of our lifetimes" and ponders as to why there's not great excitement about it. His article can be read in full here.
The NASA press release, dated 13 November, can be read here.
What gets me is how we're supposed to be living in this social system that is supposedly so dynamic and encourages individual and group enterprise, yet something as huge as this is barely mentioned.
It's not hard to see how, under a different set of social relations, with science and innovation socially owned and geared to social need, exploration for its own sake and fun, and no longer privately owned and geared to private profit, something like the discovery of water on the moon would be front-page news with people rushing in with ideas on how to make the most of it.
Reflecting the historical reality that we're living in a system that has passed its used-by date, the 'popular culture' is generally negative and pessimistic, obsessed with celebrity gossip, Hollywood blockbusters about how 'the end is nigh' (unless we live more subserviently to Nature). On television, I've noticed a tendency to detective series that have at least a few autopsies performed each episode – is this symbolic of a ruling class foreseeing its own dissected corpse?
(Of course, the popular culture is not all like that, but there's a definite trend).
A most important point in the article relates to the disjuncture between the "elites" lack of response/excitement in public commentary on one hand and the great interest, via the Internet, on the part of the general public, on the other.
Sean says: "I was surprised to learn that, according to Yahoo!, 'water on the moon' was the sixth most searched item in UK news in 2009… This would indicate that the public is more interested than the intellectuals in the punditocracy, who haven't lifted a finger to type a word on the topic".
Even the greens, who can be relied upon to oppose any further lunar missions and developments (lest we wicked humans damage the 'balance' in the moon's environment by changing it signficantly) have been very quiet about it.
A Denial of Service attack appeared to take down Australian Prime Minister Kevin Rudd's website and other official sites,  for a few minutes tonight at around 7.20PM AEST.
The attack was announced on the website http://www.09-09-2009.org using the name of Anonymous, the loose disorganisation of Internet users which has previously acted against the Church of Scientology.
There has been some criticism of this tactic, notably by Michael Meloni at the "Somebody Think of the Children" website. Stephen Conroy, the Minister with the political job of selling the censorship plan, has used his favourite lie – that the censorship will only affect things that are already illegal, and Meloni takes this down very well.
Meloni's argument against the illegal attacks is that they "will do nothing to help the fight against net censorship" and that "…such methods and demands suggest little understanding of how political policy is changed in Australia. Acts like this have the potential to unravel the hard work already done by many to try and end this policy".
Continue reading 'Anti-Censorship attack takes down Australian Government websites'
The Brisbane GoMA (Gallery of Modern Art) has a new show starting mid-November. It's called Optimism and it's about contemporary Australian artists. I really like the poster, and we should be quite impressed with GoMA's record this year.
First, Andy Warhol, then Picasso's Collection. Both very popular (Warhol got over 120 000 individual visits) and this shows that GoMA management are thinking hard about what sort of ambitious major exhibitions will bring in a lot of interest from the public. I think this is a very positive way for a big cultural institution to act, and it's one of the reasons I feel optimistic.
Mobile post sent by djackmanson using Utterli. 
Replies.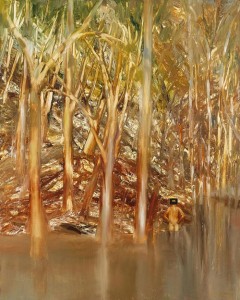 I went to visit the Sidney Nolan: A New Retrospective exhibition at the Queensland Art Gallery yesterday. I didn't know much about Nolan except for his famous Ned Kelly paintings.
(For non-Australians, Ned Kelly was a famous bushranger (highway robber) who was hanged in the late nineteenth century, and is still an iconic Australian figure today – Nolan's paintings of him were used as the basis for costumes of some of the dancers in the Sydney 2000 Olympic Games opening ceremony).
Of course, seeing the images on screen is unsatisfactory compared to seeing the real thing, but if you'd like to browse some of Nolan's work you can start here at a Google image search.
While I admire Nolan's technical skill, I kept feeling that much of Nolan's work – especially after his early period – both represents and re-inforces an Australian cult of failure that is one of the most damaging forces standing against a progressive culture in Australia today.
Continue reading 'Sidney Nolan and Australia's Cult of Failure'