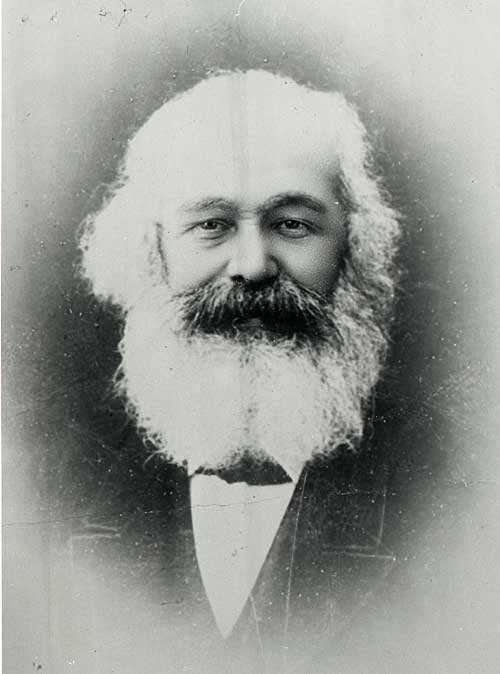 Marxist Theory of Overaccumulation and Crisis (1990) by Simon Clarke (21 pages)
The purpose here in writing a brief review is to generate enough interest in Simon Clarke's essay, so that people will read it. This in turn may lead to reading Clarke's more comprehensive book, Marx's Theory of Crisis (1994)
At the start, Clarke somewhat mysteriously refers to orthodox Marxist theories as underconsumptionist. Don't be put off by this. In section 3 (pp. 6-7) he stresses that overproduction is the Marxist tradition and presents an incisive explanation of the deficiencies of underconsumptionist theories.
Clarke's goal is to explain that capitalist crisis is necessary, that it can't be avoided. In this respect efforts to reform capitalism are a waste of time.
Various dodgy theories which have been advanced in the name of Marx are briefly described and critiqued.
The theory of the tendency of the rate of profit to fall is not a sufficient explanation for the cause of crisis. The falling rate of profit may intensify but cannot explain the necessity of crisis. Bad theories lead to bad policies, the idea that crises can be resolved by wage restraint and the transformation of work practices to restore the rate of profit.
So, what is Clarke's understanding of the Marxist theory of crisis? This:
"The source of crisis lies neither in the 'anarchy of the market', nor in the immediate process of production, but in the relation between the two , in the 'circulation process which is in itself also a process of reproduction' " (1)
The tendency of capitalism is to develop the productive forces without limit. However, the ability of the working (and unemployed) population to consume without limit is restricted. This creates the possibility of crisis at a point in between production and consumption.
But underconsumption and overproduction are not opposite sides of the same coin, as claimed by Sweezy.
Production and consumption cannot be neatly separated. They constitute a dialectic, both united and separate at the same time (2). For example, when the capitalist buys means of production and puts them to work that is both consumption and production combined – productive consumption.
Another misconception is to look at consumption as the ultimate goal of capitalist production. The real goal of capitalist production is to produce surplus value. For that to happen products made have to be sold. But that is not a smooth process. The strength of Marx's analysis is his ability to articulate all the difficulties and contradictions along the way in between the categories of money, means of production, labour power, the production process and the exchange of the new commodities produced.
From experience of recessions and depressions it is obvious that not everything produced is automatically sold. Say's law which states that production creates its own consumption is wrong. The market does not magically solve this issue.
Moreover, capitalists produce both means of production (Department 1) and consumer goods (Department 2). Underconsumptionist theories focus just on Department 2 consumer goods, the essential requirements to keep the working class (and capitalist class) ticking over. So, the unconsumptionist analysis is one sided in this respect as well.
However, unevenness and disproportionality in production and circulation can't be avoided due to the tendency of capitalist production to expand without limit. A theory of inevitable disproportionality has far more credibility than a theory of inevitable generalised underconsumption.
It is necessary to study Marx's circulation and reproduction schemes (Volume 2) to achieve more clarity about this.
Do crises arise from the ignorance of capitalists? Could a more centralised co-ordination of capitalist production avoid crises?
Before answering these questions we need to ask another: Why is there overproduction?
Capitalists may lust for more profit but why doesn't the more rational, smarter capitalist anticipate the results of overproduction and gracefully withdraw to a more in demand productive sector, thus preventing disproportionality between sectors arising?
Various theories have been developed to explain the alleged general irrationality of capitalists. Unwarranted optimism. Erroneous expectations. The lure of creative innovation. Unwarranted credit expansion by irresponsible governments. Monopoly distortion of the market. Immobility of fixed capital. These theories are critiqued by Clarke.
Clarke demystifies the market by outlining the many contradictions that lie beneath its surface.
Competition for raw materials, means of production, labour power, credit etc. confront the capitalist as a barrier to further expansion and realisation of surplus value– a barrier which each capitalist must strive to overcome. The successful capitalist will develop the productive forces without regard to the limits of the market. Ultimately the only way to realise more surplus value is to produce more commodities as economically as possible and throw them onto the market. Capitalism is a dynamic, expansive system by its nature.
Competition inevitably leads to an uneven development of the forces of production as capitalists struggle for a competitive advantage. It is inevitable that this will lead to imbalances between production and consumption. Clarke traces out this immanent tendency of capitalism in more detail.
Eventually capitalism hits a wall. A crisis of accumulation means that capital exists which cannot be realised, cannot be used. This capital can be in the form of money which has no where to go, means of production which are not utilised (over capacity) or unsold commodities. The crisis can only be resolved by the destruction of this unrealised capital and then starting over again.
What is the role of credit in the capitalist system? As stated above competition for raw materials, means of production, labour power, credit etc. confront the capitalist as a barrier to further expansion and realisation of surplus value. To break through this barrier the capitalist needs money and may not have enough. Credit fills this gap for the capitalist.
At the other end of the chain the customer needs money to buy commodities. Once again credit can make up for a short fall here.
Can credit be used to overcome the tendency of capitalism to crisis?
Credit can delay and smooth the process but does not resolve the underlying contradictions. During a boom optimism prevails and credit is cheap and easily available. This stimulates further overaccumulation, uneven development and disproportionalities. If credit continues to expand in this context then this will lead to inflation.
Sooner or later, the boom turns to bust, a destructive downward spiral, where "the over accumulation of capital suddenly appears in the form of a mass of worthless debt and an enormous overproduction of commodities", etc
This cycle of overaccumulation and crisis has been going on for over two hundred years.
Mainstream economics explains it as a monetary phenomena whose ultimate causes are psychological or political. But despite various theories the crises still continue. To explain them we need to return to Marx who looked below the surface to how capitalism really functions.
Recurring economic crisis is not just economic crisis. If it cannot be avoided then it is social crisis. It has to be dealt with.
The purpose of this summary is to encourage further critical study of authors such as Simon Clarke who do appear to have understood the Marxist theory of crisis amongst the swirl and confusion of many other interpretations.
——
(1) Clarke provides reference to three sources in Marx's original writings to support the claim that his interpretation is the real deal. Here are the links:
Capital volume 3, pp. 351-2, Penguin, 1981
http://www.marxists.org/archive/marx/works/1894-c3/ch15.htm beginning with "Given the necessary means of production" in the online translation
Grundrisse, pp. 410-11, Penguin, 1973.
http://www.marxists.org/archive/marx/works/1857/grundrisse/ch08.htm#p402 beginning with "But from the fact"
Theories of Surplus Value, Volume 2, p. 513-517, Progress Publishers, 1968, 1971,
http://www.marxists.org/archive/marx/works/1863/theories-surplus-value/ch17.htm beginning with "On the Forms of Crisis"
(2) http://www.marxists.org/archive/marx/works/1857/grundrisse/ch01.htm
In section 2: THE GENERAL RELATION OF PRODUCTION TO DISTRIBUTION, EXCHANGE, CONSUMPTION, Marx presents a mind blowing account of the interrelations between these categories, which anticipates his more detailed treatment in Volume 2.