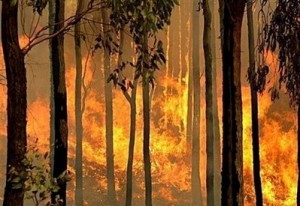 It will be interesting to see how much blame the bushfire Royal Commission places on green policies that lead to insufficient ground fuel burn off and prevented people from clearing trees from around their houses.
Hopefully, this tragic event will spark some recognition among the populace at large that greeny ideas are nutty and downright toxic.
Of course, the death toll was not just a matter of failing to prevent fires; it was also a matter of failing to avoid their wrath.  There should have been better warning systems and better protection including proper public and private shelters.