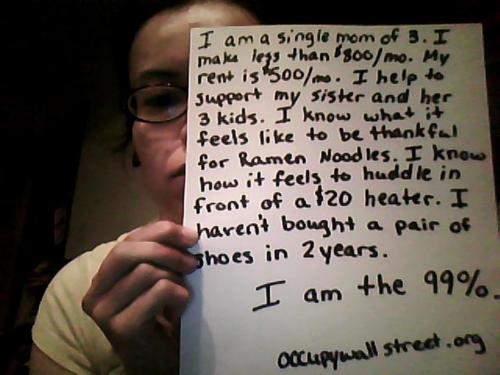 Bob Dylan captured the mood in 1963 with "The Times They Are A-Changin'". Well, once again in 2011, The Times They are A-Changin'.
An economic crisis which began in earnest in 2007-08, an economic crisis that never went away despite governments throwing trillions of dollars at it. Now, with Occupy Wall Street spreading around the world more and more people are realising that the capitalist system doesn't have all the answers.
In 2011, revolution breaks out in the Middle East and spreads like wildfire to overthrow one tyrannical regime after another. In Tunisia, Egypt and Libya the tyrants have fallen. That is a great beginning but it is only the beginning …
The property question. Before the crisis no one was talking about it. Now, everyone is talking about it. Put these two things together. (1) Increasing wealth inequality (2) Economic crisis, high and rising unemployment. This makes for a toxic mix for the ruling class. They are not coping.
"… the top 1% of Americans own 42% of the financial wealth in this country. The top 5%, meanwhile, own nearly 70%."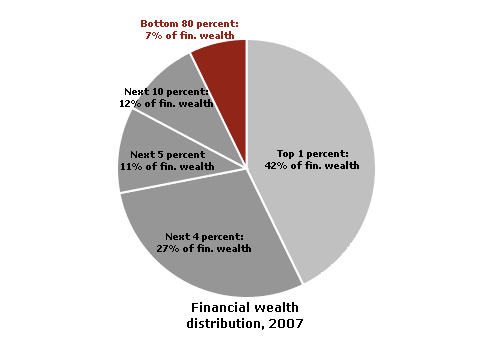 See this and other charts which reveal the extent of unemployment, corporate profits, income inequality, unequal debt and tax distribution and Bank behaviour (CHARTS: Here's What The Wall Street Protesters Are So Angry About…)
Where did the "We are the 99%" slogan come from?
David Graeber is the guy who thought of it:
Someone—this time I remember quite clearly it was me, but I wouldn't be surprised if a half dozen others had equally strong memories of being the first to come up with it—suggested, "well, why not call ourselves 'the 99%'? If 1% of the population have ended up with all the benefits of the last 10 years of economic growth, control the wealth, own the politicians… why not just say we're everybody else?" The Spanish couple quickly began to lay out a "We Are the 99%" pamphlet, and we started brainstorming ways to print and distribute it for free.
On Playing By The Rules – The Strange Success Of #OccupyWallStreet
The slogan was in the ether just waiting to be born. World events, the economic crisis, the bailout of the Banks, the escalation of wealth of the top 1%, the workings of capitalism guaranteed that a slogan like this would come forward and flourish.
Pics from We are the 99 percent
Yes, indeed, the times they are a-changin'
Come gather 'round people
Wherever you roam
And admit that the waters
Around you have grown
And accept it that soon
You'll be drenched to the bone
If your time to you is worth savin'
Then you better start swimmin' or you'll sink like a stone
For the times they are a-changin'
Come writers and critics
Who prophesize with your pen
And keep your eyes wide
The chance won't come again
And don't speak too soon
For the wheel's still in spin
And there's no tellin' who that it's namin'
For the loser now will be later to win
For the times they are a-changin'
Come senators, congressmen
Please heed the call
Don't stand in the doorway
Don't block up the hall
For he that gets hurt
Will be he who has stalled
There's a battle outside and it is ragin'
It'll soon shake your windows and rattle your walls
For the times they are a-changin'
Come mothers and fathers
Throughout the land
And don't criticize
What you can't understand
Your sons and your daughters
Are beyond your command
Your old road is rapidly agin'
Please get out of the new one if you can't lend your hand
For the times they are a-changin'
The line it is drawn
The curse it is cast
The slow one now
Will later be fast
As the present now
Will later be past
The order is rapidly fadin'
And the first one now will later be last
For the times they are a-changin'
– The Times They Are A-Changin'