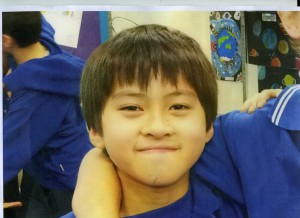 Can we move beyond Gonski and the paradigm imposed by the state and the teacher union bosses?
by B.York
I attended an over-crowded high school in Melbourne in the 1960s. There were 50 kids to a class. Today, the average is 24. Later, in the late 1970s, I was a teacher for a few years in the technical/secondary system and a relief teacher for periods in the 1980s. I have had a personal interest in education and schooling ever since.
My first reaction to current huffing and puffing about Gonski is that, when I look back on my experiences as a student, I am obliged to say that the quality of the teachers is more important than how many halls a school has. This is not to underplay the importance of good basic conditions. These have improved greatly since the 1960s, but there are still aspects in need of improvement. For instance, one thing I have never understood is why the state schools (I don't know enough about the private sector) do not provide air-conditioning in each class-room during hot summer months. Is this a 'green-save-the-planet' thing? Within the system as it is, hot and humid classrooms obstruct students' capacities to learn anything. I'm amazed that there has been no improvement on this front over the past 50 years.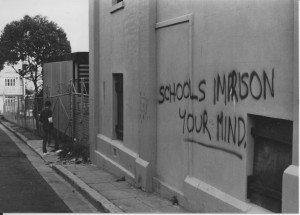 I never would have expected to become an historian when I was a kid. It was touch-and-go as to whether I would get into university. No-one else in my family had reached that level of formal education (which was common for wage-worker families back then). But, despite being one of 50 kids in the class, I was inspired by a wonderful History teacher by the name of Itiel Bereson. We could have had ten kids in the class, or 70. He was inspirational. He mattered. He changed lives.
Second reaction. My experience as a classroom teacher in some pretty rough schools reinforced my feeling that the quality of teachers counts for a great deal and is underrated by those with an 'industrial' approach to teaching. To raise questions about quality was seen as akin to treachery, to serving 'the bosses' by pitting teacher against teacher. The emphasis was overwhelmingly on the day-to-day issues: holiday entitlements, wages, classroom hours, etc. I worked with a few teachers who were burned out and demoralised, and I worked with a few who were almost as good as Mr Bereson. The latter left their mark in the form of facilitating an interest in learning among some students. I don't blame teachers: it's easy to end up feeling like you're just a glorified baby-sitter. And, as is the norm under capitalism, the workers (the teachers) were frequently consulted but never empowered. Yet it was, and is, the teachers who know best – the classroom teachers – not the senior executives in each school and even less the bureaucrats outside the schools.
Third: it's about learning, not teaching. We forget what we're taught but carry for life what we learn. Schools remain essentially the same structured institutions they were back in the days of the factory system in the C19th. They teach obedience to authority, no matter how they try to dress this up. The fact that I still refer to my inspirational teacher as "Mister Bereson" indicates how deeply this can go. Today, yes, teachers allow students to call them by their first names, sometimes, but this is superficial and doesn't detract from the reality of a hierarchical structure, with the 'font of all wisdom' at the head of the classroom. Now, as in the C19th and C20th, schools imprison the mind. In the C21st we need a complete rethinking. Conservatism, the inclination to oppose significant change, and reactionary union bosses who think essentially in an 'industrial' way, are obstacles to necessary change.
Fourth: The old family structure of the early C20th no longer applies to most actual families. Working routines of parents, and indeed patterns of parenting, have changed. Hundred year old 'school hours' based on a late-morning-to-mid-afternoon single shift, are ridiculous in the C21st. They need to become flexible to meet the differing needs of parents. Shifts would be a good start.
Fifth: When our hierarchical school system, based on teaching, became free and compulsory in the late C19th, the mass of people were just starting to read and write. In the C21st, we have very high literacy and we have a thing called the World Wide Web. I observe young people increasingly teaching themselves – really learning – outside of school hours, thanks to the Internet. I know young people who have started the process of learning languages and musical instruments in this way, and teaching themselves techniques in sport and art and maths and Info Technologies as well. There's no end to what one can learn via the Internet. Why then are young people of school age still compelled to be taught, for so many set hours each day, in buildings that are essentially no different in their arrangements and hierarchies than those of the factory era? Despite the placement of computers in schools, our old-fashioned and antiquated school system is holding back real learning.
Sixth: The essence of learning is 'out there' in the real world. I learned ten times as much about politics and how power works as a young revolutionist who took to the streets to overthrow capitalism than I ever learned at school or in 'Politics 1' at university. As Mao said: "If you want knowledge, you must take part in the practice of changing reality".
Seventh: A good education is one that encourages – I mean, really encourages – dissent and critical thinking. The best subject I ever studied was a high school subject called 'Clear Thinking'. It set me on the road of rebellion, of questioning all received wisdom, as did my History teacher's lessons about how the ancien regimes of Europe regarded themselves as a permanent part of a natural order. (And how so many people accepted that state of affairs, for so long, until they woke up and overthrew them). Today, schools basically indoctrinate kids into the dominant ideology, the gloom and doom ethos of a zombie social system. Not surprisingly, the National History Curriculum advocates the reactionary idea that human progress has reached its 'natural limits'. I doubt whether there was a school in Australia that didn't show its students Al Gore's 'global warming' sci-fi documentary; and I doubt whether there were many that encouraged students to consider the science-based critiques of Gore's alarmism.