Watch out …. the invisible hand might get our precious Snugglepies…. or so they say….(creeping globalization and all that)
Ever wondered why it's not possible to use a Kindle in Australia or why there is no branch of Amazon here?   It's because the Australian publishing industry is protected (it's 70% foreign owned, anyhow … I'll leave that to one side).  It's also why the books (especially non fiction and text books) cost so much here, relative to the rest of the world.
Fortuntely a recent Productivity Commission Report has recommended that restrictions on the parallel importing of books  be reduced.

The restriction  on   "parallel book importing"  is the mechanism which gives Australia  based publishers an effective monopoly on the book market.  In a nutshell, any book which is physically published here cannot be imported by local bookshops.  This includes all  books, not only those  by Australian authors.  So effectively, bookshops are not permitted to purchase books at the cheapest price possible, and of course this means that there is  a severe lack of competition.   (And in any  case  books published here will be more expensive to produce, simply because of smaller print runs).
Naturally the publishing industry is up in arms about it and has managed to recruit a slew of  Australian authors to the cause. The line they've swallowed is that this will be the death of  the Australian writer, our kids will never come across Snugglepot and Cuddlepie again, we'll be swallowed up foreign culture, this is an attack by neo-liberal free-marketism on everything we hold dear.
Anyway, that's just the first step, because the commissioners are keen to expunge Australian territorial copyright altogether when, as they say, the next opportunity arises. Which means, of course, when it becomes politically palatable.

Now, that opportunity will only come if Australians are complacent about the success of their own culture, or if they suddenly stop caring about fairness in the workplace. Or perhaps if they can be convinced, once again, as their forebears were, from colonial times until the 1960s, that to be Australian is, after all, to be essentially second rate.

Australian rights are fundamental to the maintenance of our literary culture: our publishing, our printing, our writing and teaching – God help me, even our reviewing. For writers, this is the cornerstone of our fair go. And the policy confronting us has become our equivalent of WorkChoices.

Australians have outgrown colonialism but the loss of territorial copyright will return us to a colonial relationship in literary terms to London and New York – and what a squalid surrender! What a waste of cultural capital that would be. My twenty-five-year-old son has never known an Australia of cringers and whingers, and snobs and bolters, a country where people are compelled to ape the accents of their "betters" from another hemisphere. And I pray that he will never have to, but I fear that he may, unless we stay awake.

So tonight let's not be distracted by one novel and one writer. The gong is great, I'm very happy. But I'm anxious we stay awake.

Consider the distance we have all come since Miles Franklin's day and think of what we now stand to lose. Our Brilliant Career really could go Bung, and if it does, the work of generations will have been wasted, and we will have brought dishonour upon ourselves. And I really believe we can't, and won't let that happen. So let's drink to that, eh? Cheers."
It is inconceivable that a national Labor Government would so casually destroy Australian culture in support of the free-trade zealotry that gave the world the global financial crisis……Yet it is that which the Australian people must now conceive of as possible. If Kevin Rudd adopts this report he will go to his grave as the man who made a bonfire of Australian writing, and hailed the ash as reform.
I listened to a debate between Louise Adler (of Melbourne University Publishing) and Bob Carr (who has been campaigning against inflated bookprices here since 1991). It was on Phillip Adam's ABC program "Latenight Live".    Carr beat Adler hands down,  despite Adam's typical  smarm-filled 'friendly' put downs of Carr.  In the final minute, after silencing Carr, he offered Adler the final right of reply but she had vanished … apparently having stormed off.  Was she reduced to tears?   I wouldn't know, but I've read a few reports on the web to the effect that Carr shouted the poor woman down (it didn't seem like that to me,  Carr just knew what he was talking about).
Anyway it was Carr who took the position that the current monopoly practices in the book publishing industry are bad for working class families and that cheaper books are essential.  Adler and Adams both made several snooty remarks about the horrors of the mass marketing of books in super-markets etc.   How odd, that people like this can present themselves as "nice", "progressive",  "left-leaning" and yet the views they express are objectively more conservative and reactionary than those of an ex ALP Premier of NSW.
The real cultural-cringing comes from those who argue that Australian culture requires mollycoddling (at the cost of books in general being priced out of the reach of many Australians).
And… there's a crazy illogic to it.  Since (fortunately) individuals are currently permitted to import  books from places like Amazon, more and more of us are doing just that.  In many cases, even when the price of shipping is included, that's a cheaper way to do it.  This applies especially to non fiction books, and less so to popular fiction.  But nevertheless,  if publishers here aren't prepared to become competitive they will eventually be bypassed altogether.
Out of interest I compared the Amazon price of a book I recently purchased, with the price at Readings bookshop in Melbourne. That book was  The Limits to Capital, by David Harvey.   The Readings' price was  $48.00(AU)  and the Amazon price was $28.72 (AU).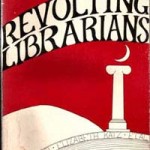 And by the way,  the librarians of Australia are in favour of lifting book import restrictions. You can read their submission on the Productivity Commission Report (linked to in my second paragraph).